Treasure Coast Seaplanes

Share this page:
Vero Beach, FL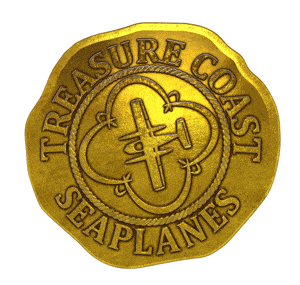 Visit Website
Treasure Coast Seaplanes
2640 Airport N Dr
Vero Beach, FL 32960
(772) 500-2359
Email Treasure Coast Seaplanes
Write a Review
Treasure Coast Seaplanes: Let the adventure begin!
Flying with Treasure Coast Seaplanes is an experience where the love of water and air are delicately intertwined and captivate the imagination of both the young and old. Unlike most commercial airlines, getting there is part of the journey.
Flying in an amphibious aircraft opens up a world of possibilities. The ability to land on water allows customers to go where most traditional aircraft cannot venture. The crew and passengers are no longer restricted to land based airport operations. This creates an unparalleled connection with man, nature, and machine.
Experience the Treasure Coast as it is meant to be seen...by land, sea & air.
Treasure Coast Seaplanes (TCS) offers a low altitude, sightseeing, amphibious seaplane tour immersing you in the history of the Treasure Coast and its natural beauty. The amphibious aircraft provides passengers with the rare opportunity to experience both land and water takeoffs and landings.
No longer are eco-tours limited to water based activities. TCS gives you the whole package….a remarkable perspective of the diverse ecology of Indian River County can be observed by both air and sea. No other tour company in the area is providing a comparable service.
Experience an adventure of a lifetime, call them today.
BLOG POSTS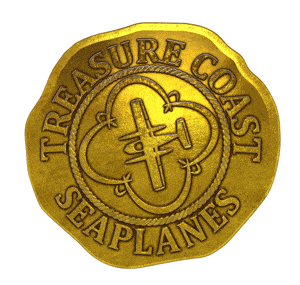 Visit Website
Treasure Coast Seaplanes
2640 Airport N Dr
Vero Beach, FL 32960
(772) 500-2359
Email Treasure Coast Seaplanes
Write a Review
Contact Treasure Coast Seaplanes
Visit Website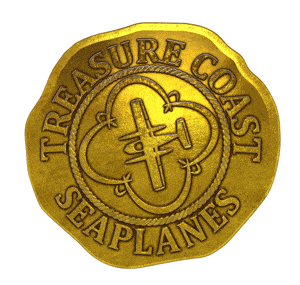 Treasure Coast Seaplanes
2640 Airport N Dr
Vero Beach, FL 32960
(772) 500-2359
Share this page: