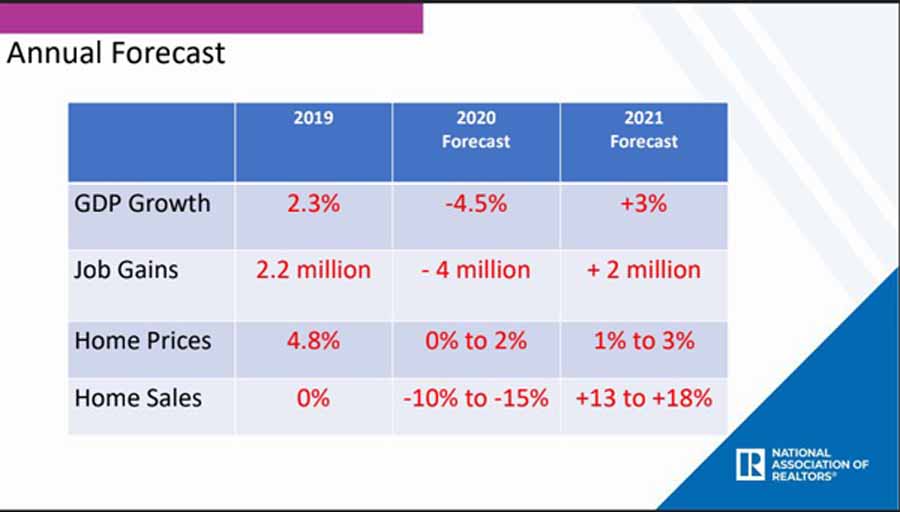 Real Estate – Time to Buy? Sell? Hold? Share this page:

May 21, 2020
by Lil Miller-Fox | In The News

As a lover of real estate and local investor, I'm watching the market closely to figure out how COVID-19 will impact home prices and sales.

Last week Lawrence Yun, chief economist for the National Association of Realtors, presented at the Residential Economic Issues & Trends Forum. Yun participates in many economic forecasting panels including the Harvard University Industrial Economist Council.

Here are three takeaways from Yun's residential market update:

#1 Record Low Mortgage Rates = Peace of Mind
While home prices may seem high right now, low mortgage rates offer almost free money. Buying a home at rock bottom rates gives families peace of mind knowing that their monthly mortgage payment is manageable, fixed and will not change when inflation sets in.

#2 Home Prices Holding Up - Slight Declines in 2020
Yun notes "there is no meaningful downward trend (in home prices)." He forecasts a 0% to 2% price decline in 2020 before increasing 1% to 3% in 2021.
A recent Zillow study forecasts 2% to 3% drop in 2020 home prices before rising slightly in 2021.

#3 No Inflation Worries…. For Now
The largest stimulus package, economic rescue & tax breaks signal the government is all in. Yun says there's "no concern over inflation which means the Federal Reserve can be accommodative for a long time."
According to Yun, inflation will hit in 5 to 7 years and home prices will rise along with the price of everything else in our daily lives. "Everything will be rising, rising, rising," says Yun.
About Elisabeth (Lil) Miller-Fox
Member of the National Association of Real Estate Editors, Miller-Fox was VP of Marketing at John's Island, Orchid Island Golf & Beach Club and Windsor before co-founding PrivateCommunities Registry, Inc. in 1996. Miller-Fox invests in residential real estate in the local Vero Beach & Sebastian market.
SLIDES from Residential Economic Issues and Trends Forum
---
Share this page:

---
TOPICS
RECENT POSTS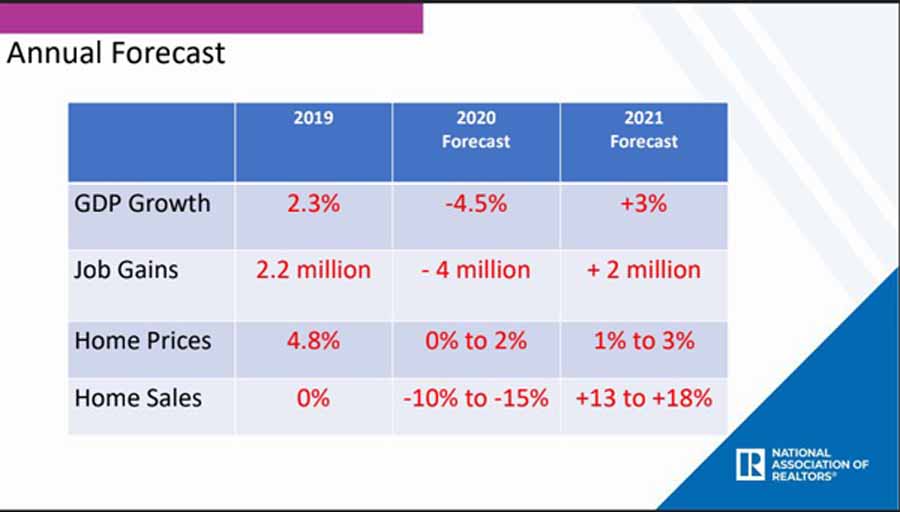 Real Estate – Time to Buy? Sell? Hold?
With a pandemic sitting in the market, many homebuyers, sellers and investors are trying to figure where the real estate market is heading. Here are 3 predictions from Lawrence Yun, heralded researcher and chief economist at the National Association of Realtors.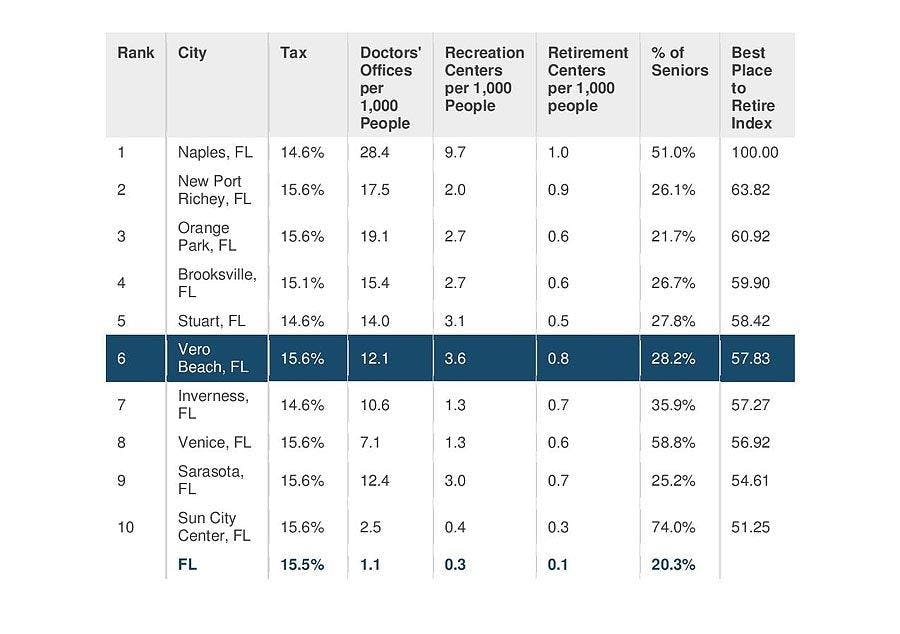 Vero Beach Popping Up On "Best Places To Retire In Florida" Lists
See how Vero Beach compares to other Florida cities when it comes to retirement.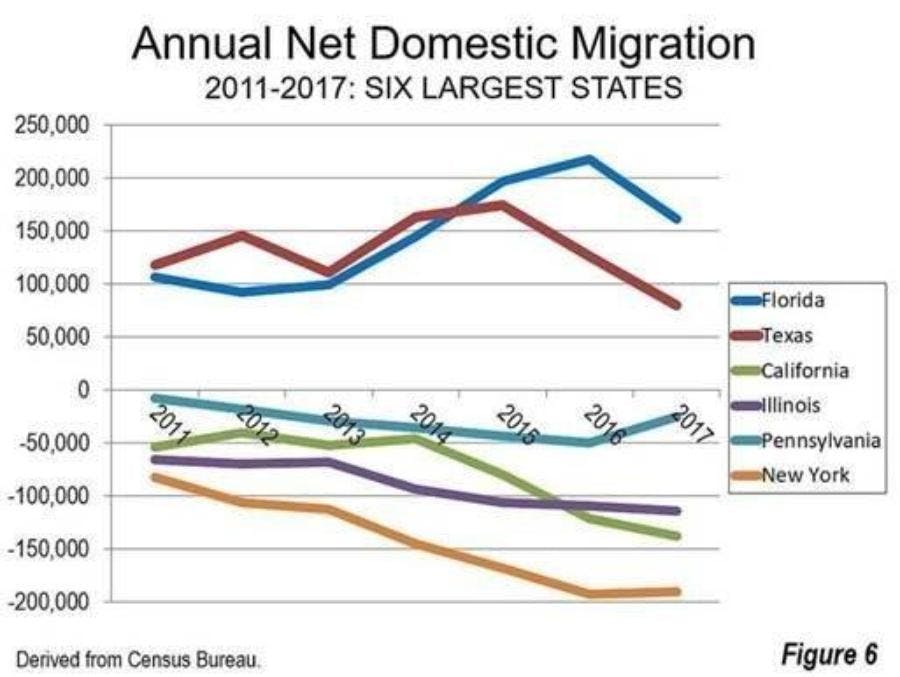 Florida Most Popular Destination in the Nation for Relocating Homebuyers
No state income tax, low cost of living, warm weather, tons of beaches and relaxed lifestyle continue to be the draw.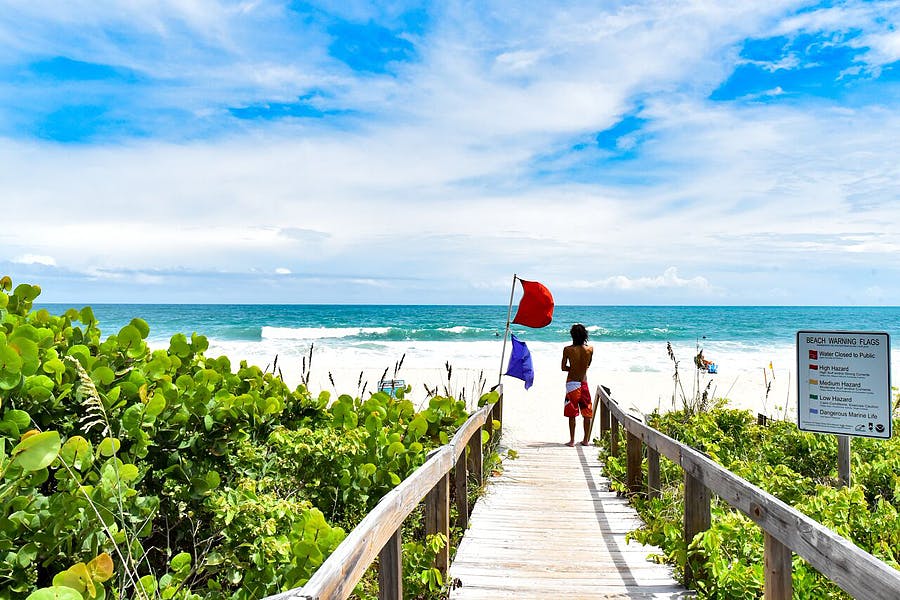 Coastal Living Magazine Names Vero Beach, FL as One Of "Top 10 Happiest Seaside Towns in America"
Described as the "Carmel of the Atlantic", Vero Beach happily took the 4th spot in this years assessment of more than 300 seaside towns.
---
View Previous Posts