Ear, Nose & Throat (ENT)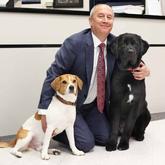 Marc E. Lieberman, M.D., F.A.C.S. Ear, Nose and Throat Facial Plastic Surgery
1600 36th St., Suite A, Vero Beach, FL 32960
ph:
(772) 569-7800
Dr. Marc Lieberman has been practicing in Vero Beach since 1987. He performs a full spectrum of ENT and Facial Plastic Surgery procedures including but not limited to Endoscopic Sinus Surgery, Tonsillectomy & Adenoidectomy, Myringotomy (Middle Ear) with Tubes, Skin Cancer Removal & Reconstruction, Facelifts and Eyelid Lifts. Dr. Lieberman is board certified in Otolaryngology and Facial Plastic & Reconstructive Surgery.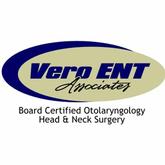 Vero ENT Associates
1325 36th St., Suite A, Vero Beach, FL 32960
ph:
(772) 563-0015
Highly trained physicians and surgeons at Vero ENT Associates treat a variety of ear, nose, and throat conditions using the very latest in advanced medical technology and innovative surgical procedures. Whether you require diagnostic testing to determine a course of treatment or are seeking relief for a chronic condition, the staff and doctors at Vero ENT are ready to provide the very best care for you and your loved ones.