Artist, Creator, Australian - Spotlight on Fine Artist Pete Tillack
Posted:
December 13, 2016 |
Categories:
Arts & Culture
I need to tell the Vero Beach art community about one of the most talented artists I have had the pleasure of representing for nine years & going... the "Tony Robins of Canvas" as he's described, Pete Tillack. I first started representing Pete's Fine Art at the James Coleman Signature Gallery in St. Augustine / Key West, FL. After that, I was lucky enough to have him in a little gallery in Flagler Beach, and now, here in Vero Beach at . I've watched Pete's fine art go from beautiful, to OH MY GOSH THAT IS INSANELY AWESOME! See, Petey, that's what I call him, used to – which was beautiful. He's also a surfer himself, he's with an image of Kelly Slater that was raffled to charity to help conserve the oceans. He's now transformed his whole style of painting into what he calls "." They're quite photo-realistic and all have a special meaning behind them, that can only be told correctly by his for each piece.
Every person that walks into this gallery has commented on Petey's art.
"As youth falls into the past, and the present becomes the form carved by my many unique experiences, my work casts stronger meanings, as I look deeper into the connections with our society. I feel lucky that along the journey, I found my talent, and it has allowed me to be able to transpose a blank canvas into a story that captures a viewer." ~ Pete Tillack
You should also take note of all the other Petey's gained & given to. From his work being on display in the Billabong headquarters to charities with Flea from the Red Hot Chili Peppers - and... oh, I already said Kelly Slater ;)
It's not often that such talent be in one person. I've watched Petey paint live at shows and he's absolutely enchanting. He actually painted me an original surfboard he was working on once, then painted over it - haha, at least I get to say it... should've had a picture taken. Missed opps - don't miss those!
From breezy seascapes, to photo-realistic & symbolic paintings, Pete's got it covered. His new style has totally engulfed his time and is flying off the walls. He's very smart, as most artists are releasing limited editions of 300+, Pete isn't creating editions any more than 35, which if you are or are not a collector need to know, that's a very small edition size, which creates more demand and higher value the closer the pieces get to selling out.
Speaking of selling out, at , I am proud to say we have in the edition 25 (10 artist proofs / 15 signed & numbered) - "," is the title of the piece, with a handmade frame by Tillack, and it should be in your home! The meaning behind the painting is just spot on. He nailed it, he nails it every time. He's the man! Petey, it's still EXTREMELY hard to understand your heavy Australian accent on the telephone, but... you're one of the best fine artists currently and Vero Beach needs to know about you, your art, and where they can come to acquire some!
Also, I just got word that Petey's has had an Australian TV Show "" film an episode on him that will air in February. also commissioned Petey to do their Christmas card. He was also recently asked to show his work in Scottsdale at the Jet Center January 18th, 2017. So check out his page on our , , better yet just come into Signature Art Gallery of Vero and see & buy it in person!
Thank you for all the gorgeous art Petey & Thank You for letting me proudly represent you for years, I look forward to many many more - cheers mate!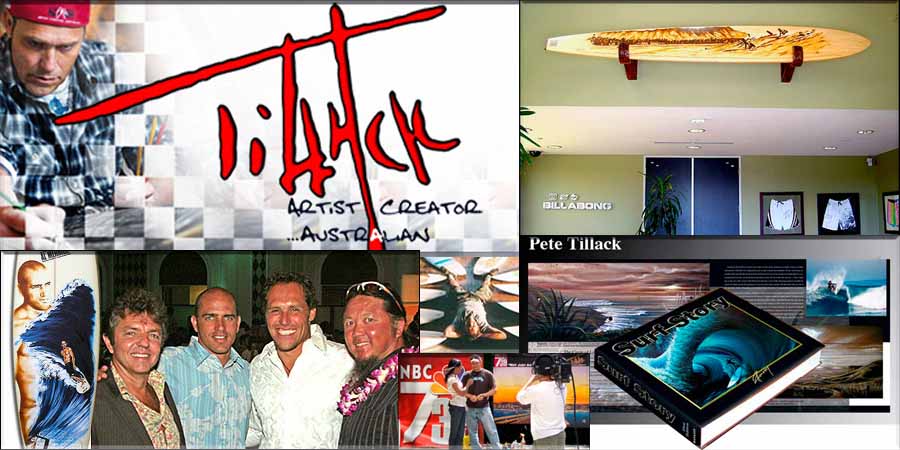 ---