NEW LOCAL VERO ARTIST - Joe Semkow
Posted:
February 17, 2017 |
Categories:
Shops | Arts & Culture
We, , are very excited to announce that is part of our gallery family and will be exhibiting some never seen before breath-taking images.
Joe has shot many of the for Vero Beach Portfolio magazine as well as many Vero Vine advertisements & won many of their contests. There is no doubt this young man has an eye for true natural beauty. When I asked Joe how he would like the here in Vero to see him & his photographic art, he replied,
"I would like the community to view me... as someone who makes someone feel, the photograph, as if they are there. I want people who used to live here feel back at home when they see my images bring back childhood memories." ~ Joe Semkow 02/17/2017
Joe has been featured not only massively in the community, one of those including another of our young talented artists 's , but also on & .
If you think would like to see & meet , shoot me an or and let me, Page Steffens (Gallery Director), know, we will schedule a special show just for you!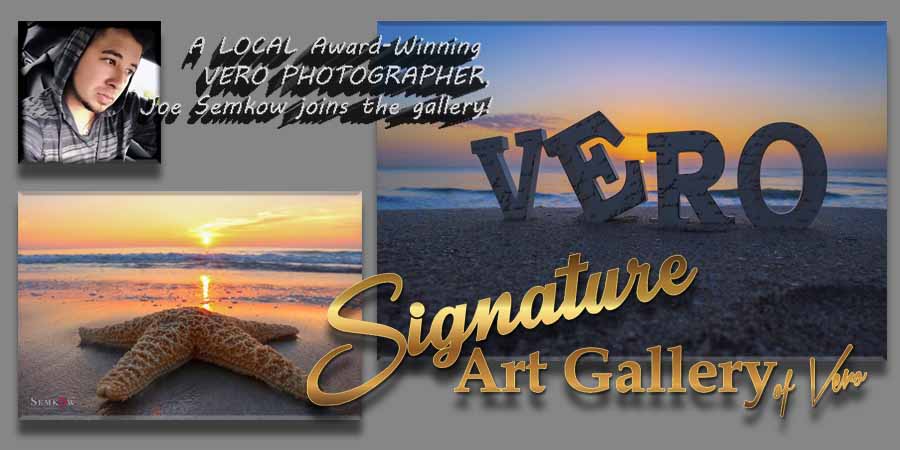 ---