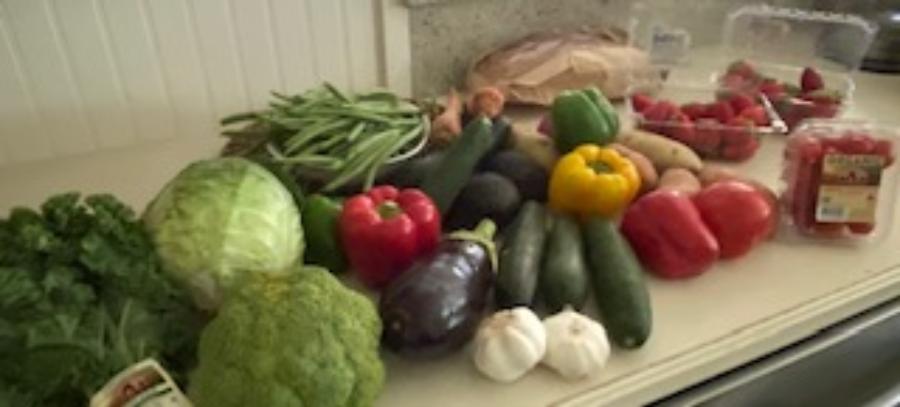 Good Food to Keep Your Immune System Strong... here are local resources Share this page:

April 23, 2020
by Editor - VeroBeach.com | Eats
Farm fresh produce delivered to your home. Place order AND pay online for 'no contact' delivery.

Treasure Coast Harvest
https://tcharvest.com/
Founded by Steve Wright & Catherine Sheetz who are local growers at their Pueo Farms on 57th Street in Vero Beach. Produce & food locally grown and sourced.

Farmers Market Drop Off
https://www.farmersmarketdropoff.com/
Founded by Brittany Swartz who has managed the Oceanside Farmer's Market for 11 years. Produce from local and Florida farms.


Take Out - Grab & Go Meals - Quality Meats - Fresh Produce - Premier Olive Oils/Balsamics




Cravings
Gourmet bakery, sandwich & ice cream shop. See fresh baked pastry through the window. Delicious lunch menu.
3149 Ocean Drive, Tel (772) 231-0208 or order online for pick-up or delivery



Peterson Groves
Stop by the open air market with freshest produce, orange blossom honey, jellies, citrus, sweets, special lotions and more. Concierge shopping available for customers over 65 or with underlying medical problems. Your order will be brought to your vehicle.

Ship citrus to your family - order online.
3375 66th Avenue, Tel (772) 562-6900



El Sid Taqueria
Tacos, empanadas, quesadillas & more. Made from scratch with freshest ingredients. Order by phone or online for pick-up.
3300 Ocean Drive, Tel (772) 234-8299






Countryside Citrus
Farm-to-table dinners offered by Countryside Citrus. Choose from Angela's Farmhouse Meat Loaf, King Ranch Chicken Casserole, or El Sid Mac 'n Cheese (4 to 5 servings each). It's comfort food you cook at home.

Two dinner pick-up locations:
at the farm at Countryside Citrus, 6325 81st Street, Tel (772) 581-0999

beachside at El Sid Taqueria, 3300 Ocean Drive, Tel (772) 234-8299






A Butcher Shoppe... and a bit more
The only full service butcher in Vero Beach. Meat is Pasture/Farm Raised, Antibiotic Free, No Hormones, No Preservatives. Known for Certified Angus Beef. Homemade meals prepared for pick-up and cook at home. Curbside & delivery offered, call a day ahead.
709 17th Street, Tel (772) 794-0040






Carmine & Lucia's Olive Oil and Balsamics
Olive oil is the cornerstone of the healthy Mediterranean diet and this shop curates the finest oils from around the world. Dark & white balsamics from Modena, Italy. Ships within the United States Easy to use online shop.

Shop open Monday to Saturday from 10am to 3pm or call ahead to place order & pick up curbside.
1916 14th Avenue, Tel (772) 999-5402
---
Share this page:

---