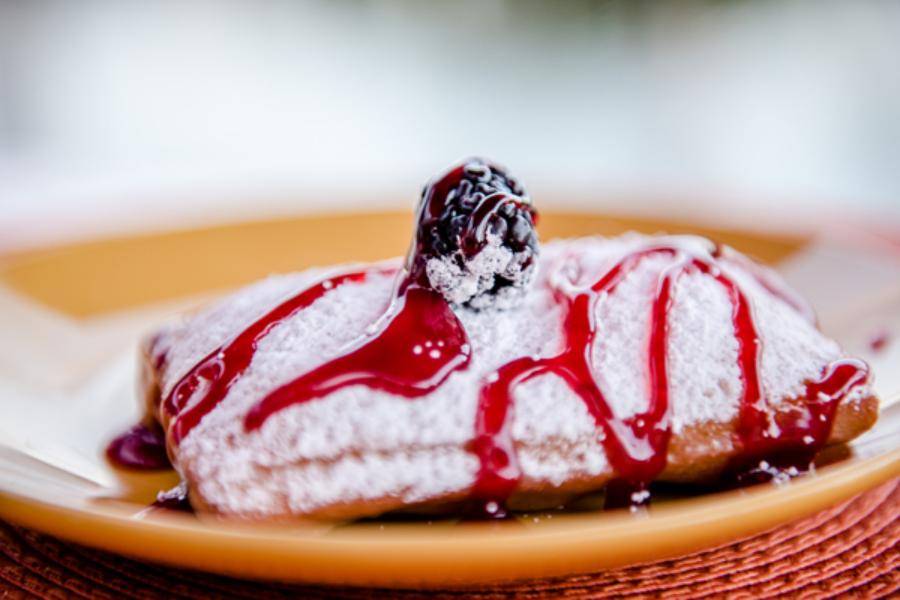 Restaurant Review: Cajun Cove, Authentic Cajun Cuisine in Vero Beach Share this page:

April 25, 2017
by Gary Fox | Eats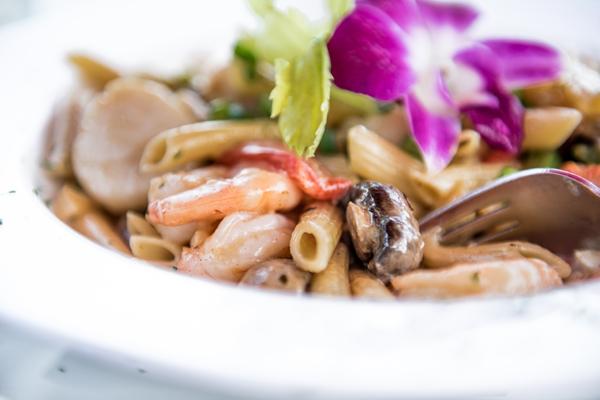 If you have ever been to New Orleans, Louisiana, as soon as you walk in to , you'll get an immediate sense of nostalgia. Decorated with Mardi Gras inspiration, the walls subtly boast the charismatic charm of New Orleans.
I made my way through the restaurant, to the outdoor seating, where a high-top table is set up overlooking the water.
A refreshing glass of ice water with a plate of warm bread was the perfect start for dinner. A slice of French bread, broccoli cheddar cornbread, paired together on a plate next to a side of reconstituted butter blended with Cajun herbs and spices, were all light and are made fresh in house. The butter is creamy with tones of blackening spices like garlic and cayenne pepper, practically melting in your mouth, delivering bold yet subtle spices.
For my appetizer, I chose calamari. The calamari plate had a generous portion and could easily be shared by two to four people. The calamari were tender and not heavily breaded and fried. A small side of mixed greens added a pleasant surprise.
With a side caesar salad, mixed in a light creamy Cajun caesar dressing, I quickly realized I may have to save some room for my main meal.
The WOW Seafood Louisiana arrived, and it was just that… WOW. Shrimp, scallops, bell peppers and sliced mushrooms, sautéed in a hot spicy cream Cajun sauce made in house, tossed together with perfectly cooked pasta. As a pescatarian, I opted out for the andouille sausage, which usually comes with this delicious meal, but it didn't seem to miss anything. The dish was full of Cajun flavor - both light and bold and cooked with savory fresh mushroom, al dente noodles, tender scallops, and each ingredient complimented each other so perfectly. Topped with a beautiful orchid, this dish is easily one of my favorites in town!
I must emphasize on how perfectly cooked the seafood was, especially the scallop. The chef really understands the importance of tender seafood and that was readily seen in the quality, presentation, and texture of the food.
To finish, and take home for an extra treat, I chose a fresh beignet. These traditional New Orleans - style beignets are made in house as well. This French pastry is made from deep-fried choux pastry, then covered with powdered sugar, and was served with a warm raspberry sauce on the side.
The atmosphere, the food, and the hospitality, will easily have me, and perhaps some friends, back to the for another incredible dining experience!
Dinner Menu
---
Share this page:

---
TOPICS
RECENT POSTS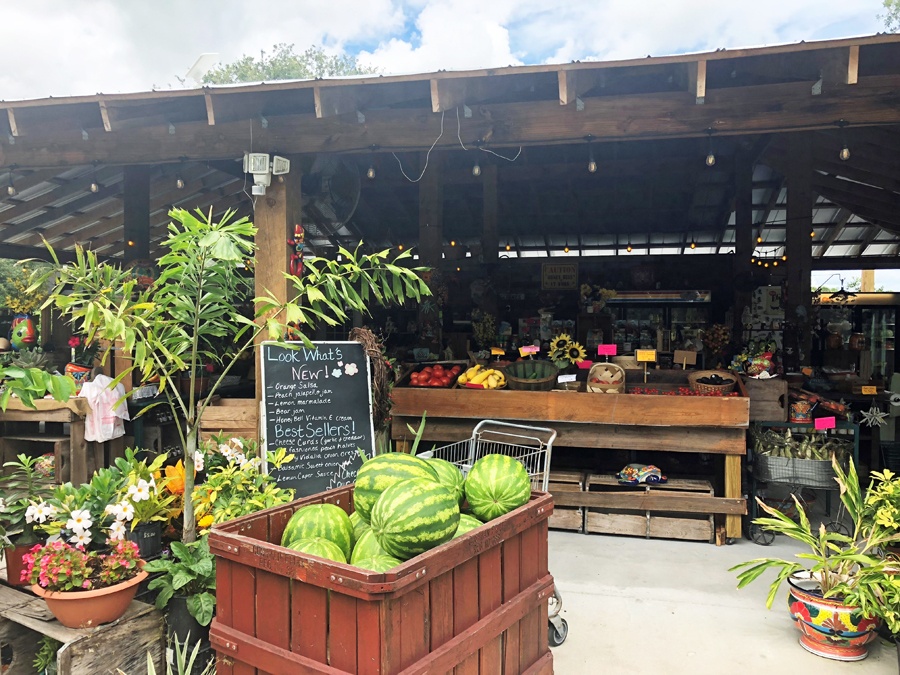 Peterson Groves & Nursery
Besides being the hottest place in town to get home-grown veggies, free-range eggs, organic food, and famous citrus shipped worldwide - it's a really fun place to visit with the kids and out-of-town guests.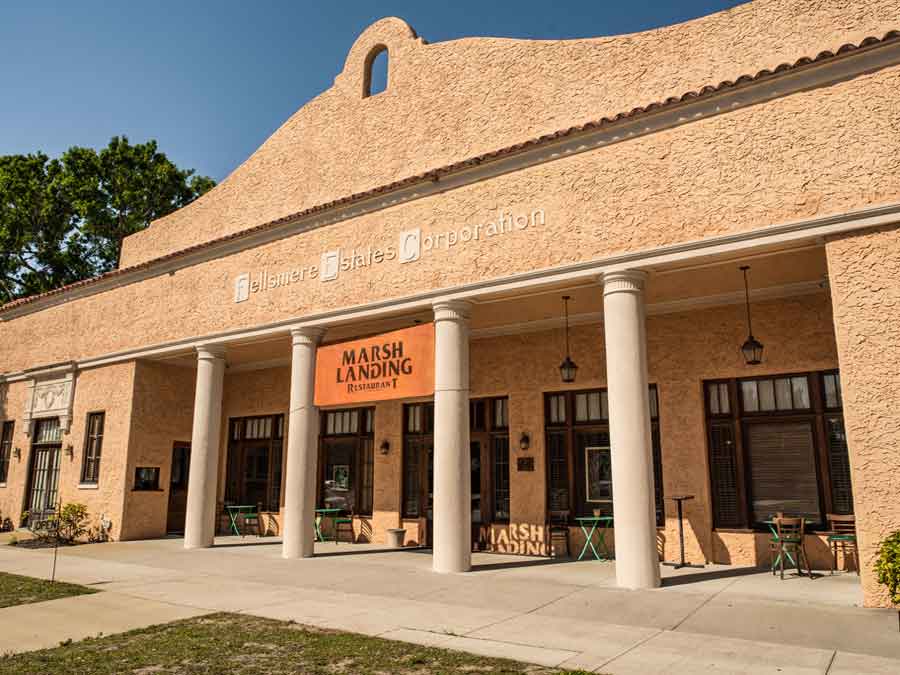 Marsh Landing Restaurant
Go back in time to the pioneed days of Flroida - Florida's boom and bust years of the 1920's and 30's, when folks lived off the land and were still settling the wild yonder! Great food and southern hospitality makes Marsh Landing Restaurant worth the drive from anywhere.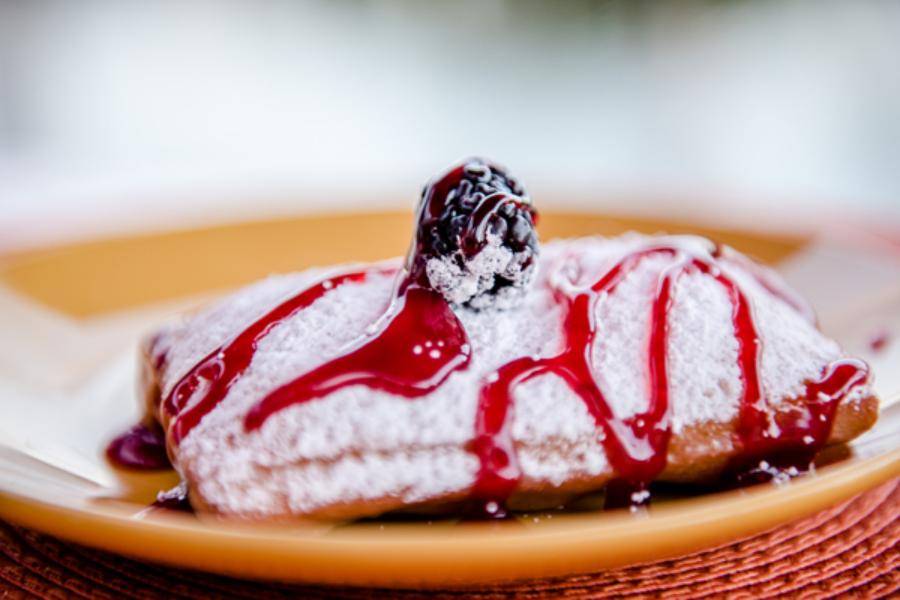 Restaurant Review: Cajun Cove, Authentic Cajun Cuisine in Vero Beach
Cajun Cove is Vero's best kept secret. Click here and read why Christina will definitely be back
A Bit about Waldo, a True Romantic
Waldo Sexton, a romantic and Vero Beach visionairy, helped to create what the Patio has stood for since 1935
---