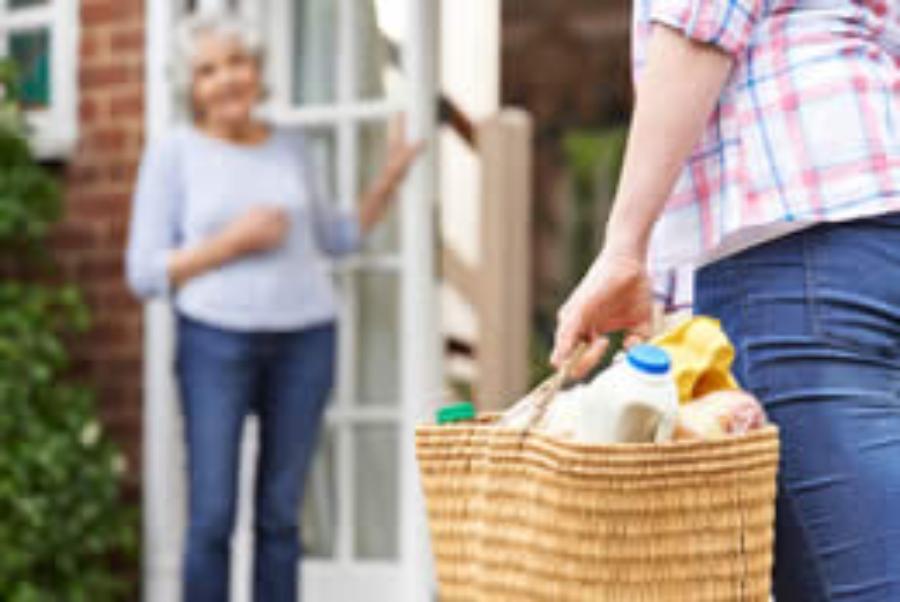 Gratitude and Thankfulness Share this page:

April 19, 2021
by TammyS | For Seniors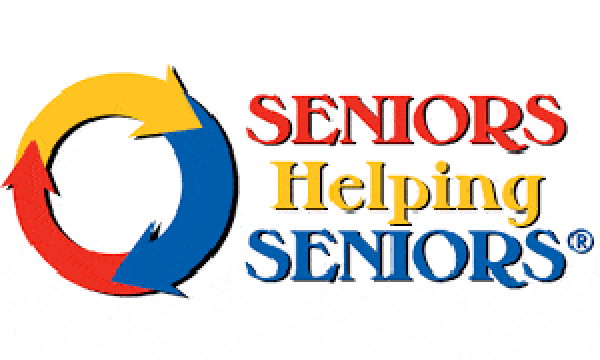 Gratitude and Thankfulness
If Seniors Helping Seniors can help you in any way, please call (772) 492-8381
We always focus on gratitude and thankfulness during holidays such as Thanksgiving, Christmas, Easter, etc. However, being grateful should not be limited to a few special days of the year. It is something we should be aware of every single day and, by doing so, we can become happier.
Gratitude is far more than just being thankful for what we have. It is a habit and practice that may change your perception of well-being. It is the manifestation of love, devotion, and commitment towards those who mean the most to you. Being thankful for the blessings in our lives is the first step and goes far beyond just saying thank you to someone or being thankful a few days of the year.
Are you feeling:
Overwhelmed by the isolation and fear of the coronavirus epidemic?

As though you can never catch a break?

As though other, less qualified people at work are getting the promotions?

The line you pick at the grocery store always turns out to be the slowest?

Just overall negative and cynical?
Skip Pritchard @ https://www.skipprichard.com/17-benefits-of-thankfulness-and-gratitude reminds us that that expressing gratitude helps us to:
Reduce depression and remain mentally healthy

Eat healthier

Sustain healthy relationships and friendships

Improve our self esteem

Increase our energy and productivity

Develop a strong immune system

Decrease blood pressure

Increase the quality of our sleep

Reduce negative emotions and cope with negative stress

Increase emotions of happiness, love, and well-being and develop stronger friendships
We all tend to have negative feelings at times, but if we think this way continuously, it can lead to depression, poor heart health, high blood pressure, a weakened immune system, etc. The American Heart Association's Healthy Living @ https://www.heart.org/en/healthy-living/healthy-lifestyle/mental-health-and-wellbeing/thankfulness-how-gratitude-can-help-your-health and Healthy Lifestyle @ https://www.heart.org/en/healthy-living/healthy-lifestyle/mental-health-and-wellbeing/simple-ways-to-practice-gratitude recommend the following ways to begin practicing gratitude from the heart:
Health - What did your body do for you today? Did you know you take about 8 million breaths a year? Your feet can take you up a mountain and your arms can hold someone you love. Take a minute to marvel at the finely tuned machinery of your body and thank yourself for the steps you take every day to keep it safe and healthy.

Eat - What did you feed your body to nourish yourself today? Was it an old favorite, something you made, or something new and different? If you eat three meals a day, you will eat about a thousand meals this year! Take a minute to savor an especially yummy meal. And check out some healthy options on the AHA's recipe hub.

Activity - What did you do that you really enjoyed today? Did you give it your all when exercising today, or did you find a moment while sitting in traffic to reflect on the positives in your life? Take a minute to think back on one particularly awesome moment.

Relationship - Whom do you look forward to connecting with? Is it someone who sets your heart on fire, always has a smile for you, has your back or makes you laugh until you cry? Take a minute to smile as you think about this special person. Then make plans for a virtual meet-up.

Time - What are you doing right now? Every single day you wake up with 24 brand new hours. The past is history, the future is a mystery and today is a gift. Perhaps that is why it is called the present! Take a minute to be thankful for the gift of time, including any extra time you have right now for your family or yourself.

The pandemic has been hard for the past year. So, focus on someone who might really be struggling. Offer to pick up groceries, or call a loved one just to check in.

Think of someone who has cheered you up during the pandemic. Write them a note or send a funny text.

Kick off the day by writing down a hobby or special interest you have picked up this year and celebrate how far you have come. You deserve it.

Find three things you love about yourself and write them down. Then stand in front of a mirror & read them out loud. Feels pretty good to love yourself, doesn't it?

Beauty can be found in the most unlikely places. So today, stop, look around, and capture a mental snapshot of the beauty you see.

If something frustrates you today, hit your pause button. Take a breath and reframe the moment by focusing on what IS going your way. A little positivity goes a long way.

When is the last time you celebrated all the amazing things your body can do? Take two minutes to really think about it; then store those happy thoughts for a rainy day.

Start your day with a smile, even with an early phone alarm by renaming it something like "I will live fierce today." Nothing but positive vibes all day.

We all have flaws – we are human. Focus on one thing about yourself that to you is less than perfect. Then write a little love note about it because self-love heals the soul.

Food is its own love language, so today think of someone whose cooking warms your soul. Then tell them how grateful you are for sharing that gift with you.

Have you read a good book recently? Pass it on to a friend or loved one — or pick up a movie version of the book for nonreaders.

Send virtual hugs to someone you appreciate and promise to deliver it in person once it is safe!

Keep a food journal and, instead of judging any of it as "good" or "bad," be grateful for every bite.

Volunteering is good for the soul. Find two ways you can give back while staying at home.

Text someone & share three reasons that you are grateful for them.

During one meal today, put your fork down in between each bite. Slow down & savor the flavor of every bite.

Invite someone to a future dinner in a post-pandemic world. Send a calendar invite to make it official.

Stop for a second before a meal to soak up the smells, enjoy the moment, and be grateful for the person who prepared it.

Everyone has 'off' days, so think of three things you are grateful for and repeat them to yourself whenever you are feeling blue.

Hit pause for a few minutes today and reflect or write about how you feel after participating in this challenge. Reflect and learn – it is the only way to grow! The past year has been hard – for some more than others.
Gratitude unlocks the fullness of life. It turns what we have into enough, and more. It turns denial into acceptance, chaos to order, confusion to clarity. It can turn a meal into a feast, a house into a home, a stranger into a friend. Gratitude makes sense of our past, brings peace for today, and creates a vision for tomorrow — Melody Beattie
---
Share this page:

---
TOPICS
RECENT POSTS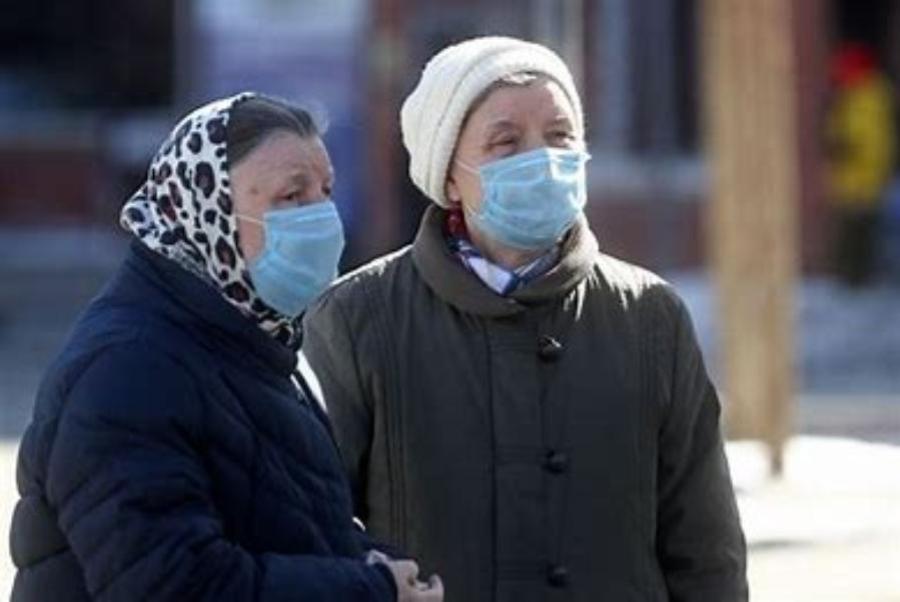 How COVID 19 Has Changed the Lives of Seniors
Much has been written about COVID 19 over the past 13 months. The effects of COVID on working people, school age children, etc., have been discussed, but this Blog will focus on how COVID has specifically impacted the lives of seniors.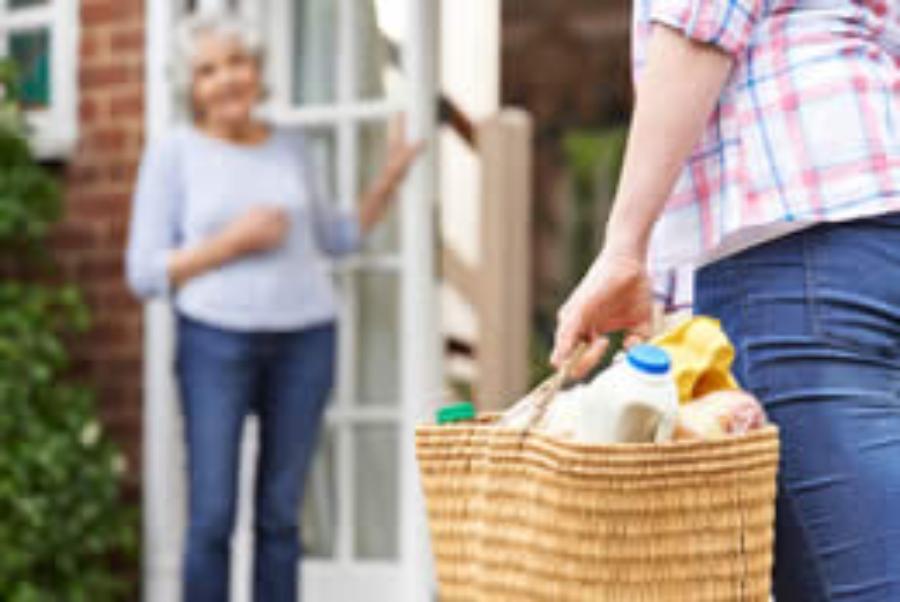 Gratitude and Thankfulness
We always focus on gratitude and thankfulness during holidays such as Thanksgiving, Christmas, Easter, etc. However, being grateful should not be limited to a few special days of the year. It is something we should be aware of every single day and, by doing so, we can become happier.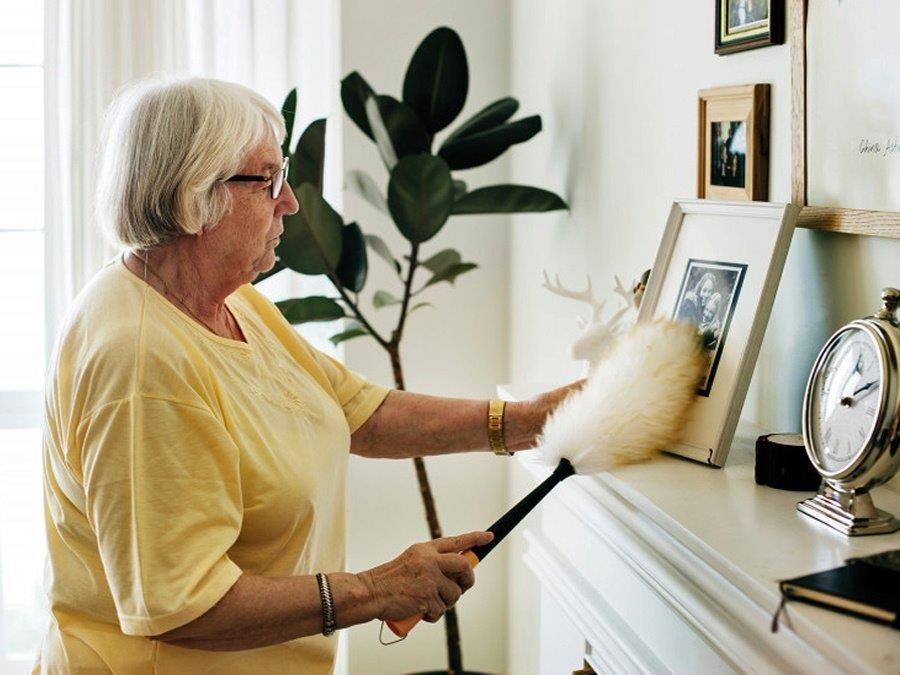 Ideas for Rainy Days for Seniors
Rainy season in Florida usually begins in May and, even though it will often rain and then clear up and be sunny, we certainly have days when it rains all day long. For most people that is not a problem and we will keep ourselves busy indoors, but for others it can be boring. Below is a list of rainy-day activities for those times when you just cannot be outdoors.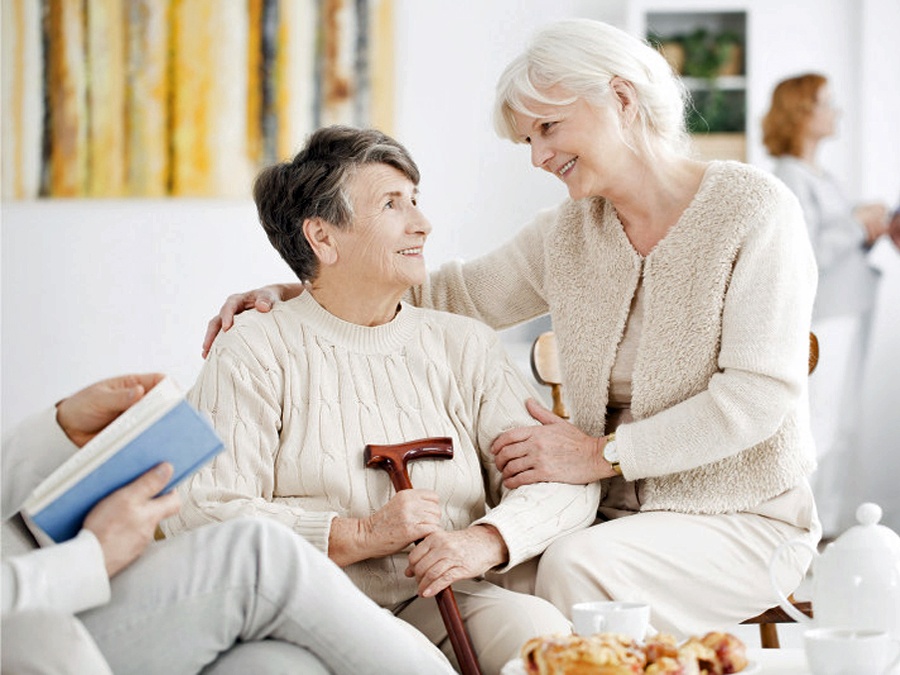 The Reality of Grief
Grief affects each of us in different ways. If you are losing, or have lost, someone or something that you love, be prepared for the reality that grief will drag you through. From the common first emotion of debilitating shock to later emotions such as isolation, loneliness, and a desperate longing for the loved one that seems as though it will never go away. As hard as it is to go through, grief is a natural and normal response to a loss that has occurred or is expected to occur.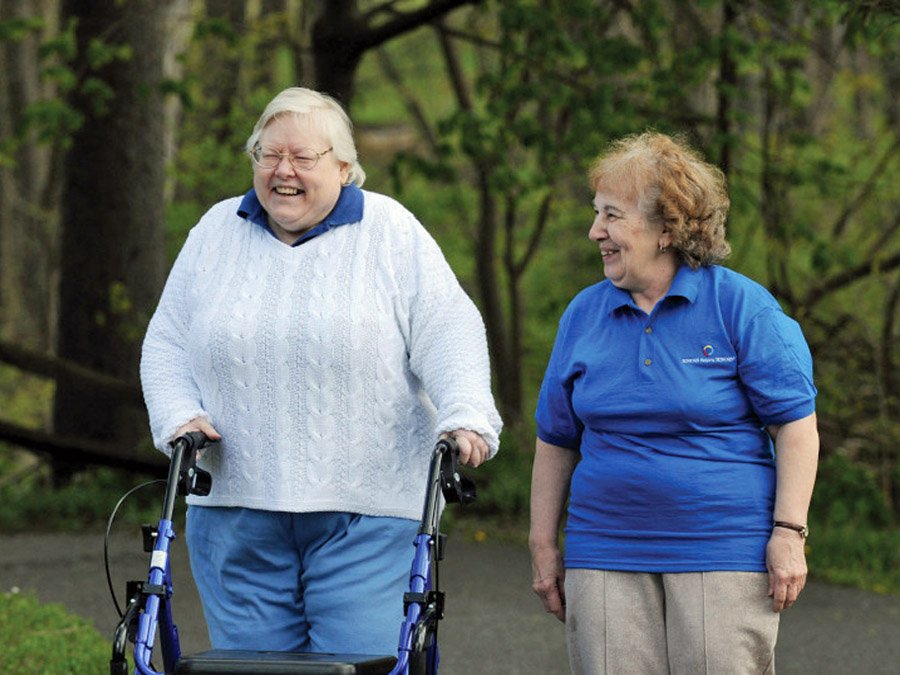 Starting Your Day Out Right
Starting your day out right can set the tone for your entire day. Your morning routine has a lot to do with that and research has shown that adhering to a morning routine is associated with better health. Below are a few tips to help get your day started on a positive note.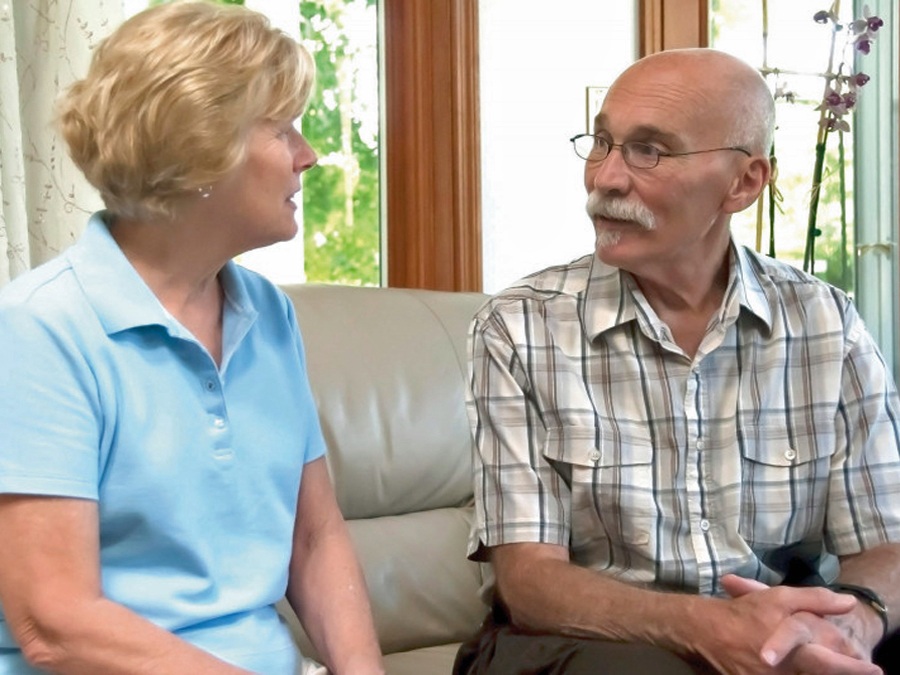 Tips on How to Deal With Passive Aggressive People
These past COVID-19 months have been very trying times. We have been cooped up in our homes, wear masks when we must venture out, and cannot congregate with our friends or go to social functions like we used to do in order to stay active and have fun. And to top that off, there is the current political climate. Most people can handle all of this and still remain polite and nice to others. Some however, have become a little snarky. I think we can all agree that we have know people who are rude and passive-aggressive much of the time and leave you wondering what you did to deserve the way they treat you. Here are a few tips to deal with those type of individuals.
---