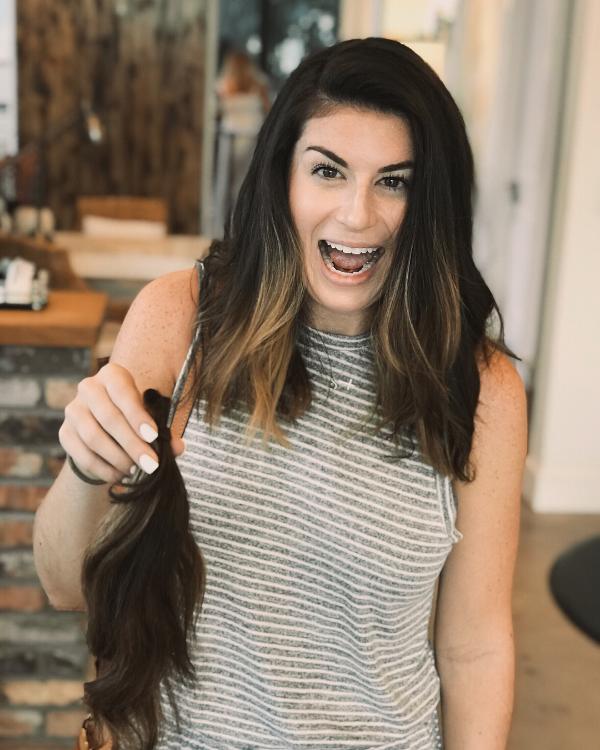 Our beloved Stephanie is such an inspiration.
Stephanie took the leap, and decided to cut 8 inches of her mane for those in need! Here at Elle 7 twenty, we accept hair donations for Wigs for Kids. This is a free organization that creates wigs for children, who've suffered from: alopecia, cancer, burns, and other terminal illnesses.
This hopeful organization gives children the confidence, and feeling of beauty that they deserve. Wigs for Kids was founded by Jeffery Paul, 35 years ago. His neice at 15 years old was diagnosed with cancer, and in a couragous act to help her, he founded this cause. The wigs are hand-made, and are free to suffering children. A lot of people aren't aware that most other organizations actually charge children for wigs, in which their hair is donated. So, if you're considering doing any form of hair donation, be aware that some families can't afford to purchase the wigs.The fact Jeffery's organization is completely free to children marks him as a super-hero in our eyes!
Another cool fact about Wigs for Kids is they don't require a 12 inch minimal donation, but instead 8! So this allows more people to qualify for donations. So, if you're looking to change some lives today give us a call at 772-299-1570.