Pickleball University

Share this page:
Vero Beach, FL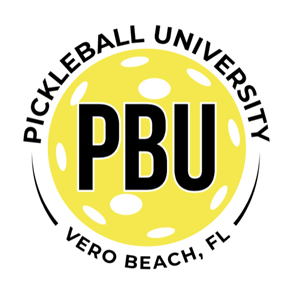 Visit Website
Pickleball University
2140 14th Avenue
Pocahontas Park
Vero Beach, FL 32960
Email Pickleball University

1 Reviews

Write a Review
Pickleball University at Vero Beach's Pocahontas Park
Pickleball is a paddle sport created for all ages and skill levels. The rules are simple and the game is easy for beginners to learn, but can develop into a quick, fast-paced, competitive game for experienced players.

Learn to play the fastest growing sport in the USA! Pickleball is a simple paddle game that means serious fun and vigorous exercise for all ages and stages. Imagine playing tennis on a badminton court with a ping-pong paddle and a whiffle ball.
Here's how to get into a pickle at these QUICK LINKS . . . .

Lessons & Free Intro Class Schedule
Find a Coach & Meet the Instructors (scroll down the linked page)
Club Calendar

Pickleball takes a few hours to learn and a lifetime to master. But be warned, Pickleball is highly addictive. It is less a sport than a way of life.

The play doesn't begin and end on the courts but extends to friendship and fun in the form of social events, community outreach, and opportunities to volunteer and mentor.

Here is what you need to play pickleball: A free spirit and a solid pair of tennis shoes. You can lend a paddle, a whiffle ball and a hand.

Pickleball University Mission Statement
"The Mission of Pickleball University is to promote Pickleball throughout the communities and schools for the enjoyment, health, and social interaction, by offering and making available avenues for organized recreational, competitive play, and development of all players and to continue to enhance and expand our program and facilities."

More information about Pickleball University
Visit the website at:

Ask questions, email

Pocahontas Park is located at 2140 14th Avenue in historic downtown Vero Beach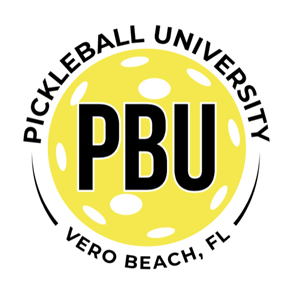 Visit Website
Pickleball University
2140 14th Avenue
Pocahontas Park
Vero Beach, FL 32960
Email Pickleball University

1 Reviews

Write a Review
Contact Pickleball University
Visit Website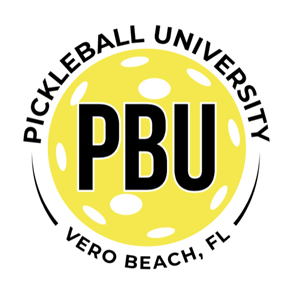 Pickleball University
2140 14th Avenue
Pocahontas Park
Vero Beach, FL 32960
Share this page: