Canevari Studios

Share this page:
Vero Beach, FL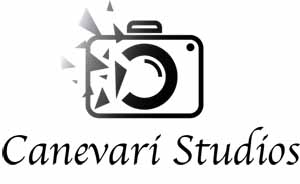 Visit Website
Canevari Studios
1021 E 13th Square
Vero Beach, FL 32960
(772) 766-4031
Email Canevari Studios
Write a Review
I love portraying the world in ways others wouldn't. It's my passion to freeze a moment in time and make it last a lifetime. For me, photography is not just taking pictures, but about telling a story. Canevari Studios has worked in most every area of photography from weddings, sports events to portraits.
I'm a 17-year-old photographer and student but don't get discouraged by my age, my clients are very impressed with the images I take. I clearly don't have the overhead most businesses have which provides me the ability to keep my prices low.
I understand that every photo shoot is unique so each one is custom tailored to the needs of each individual customer. Let me capture those once in a lifetime moment that will be remembered for generations to come!
It's a fact, weddings can be very stressful for everyone. I strive to make the photos one thing the couple does not have to worry about. Photography is my passion and I take pride in the photos I take. I'm only happy when my clients are happy.
I love working with all types of people and I would love to work with you. I love accepting photography challenges as well as exceeding expectations. Feel free to email me and visit my website for more info.