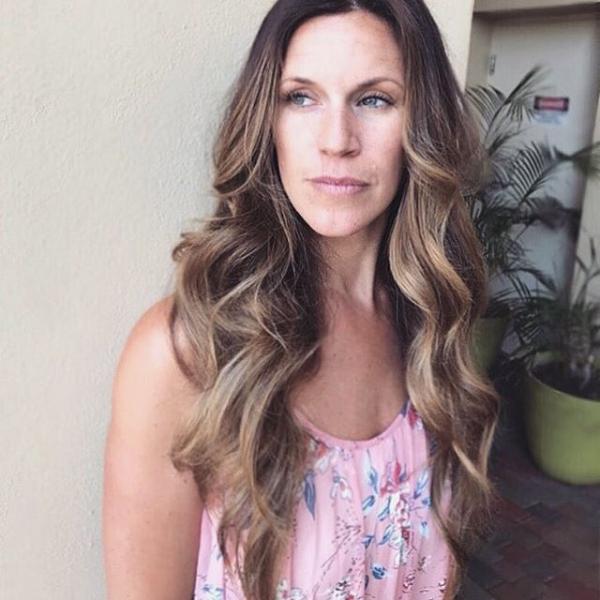 As we all know, living in Florida during the summer months is intense. A simple walk to your car, can feel like you've stepped out of a suana, based out of an active volcano! With all this humidity, and heat our hair not only becomes frizzy.. but it also causes breakage! That's right, with these weather changes, our hair can actually start to shed, dry-out, and break.
In our hair we have bonds called hydrogen bonds. Hydrogen bonds are responsibile for holding 80% of our hair's shape, and work to keep our hair from frizzing. They help the hair look sleek and controlled. Hydrogen bonds are broken by water, so our wet Florida air really makes it challenging to have goregous tamed locks. Usually, these bonds can repair themselves in dry conditions; however, in Florida these bonds live in a constant state of weakness. Leaving the hair vulnerable for breakage, and frizz.
How can we protect our delicate hydrogen bonds, you might ask..
1. Come in for a trim. In Summer, our hair grows faster because the heat stimulates hair growth. So, don't be afraid to take that extra inch off! Cutting your ends will prevent the hair from further splitting up the hair shaft.
2. Come in for a Shades EQ Glaze treatment. Our wonderful glaze is formulated with silicone, and vitamin E. The silicone coats the hair, and protects our helpful hydros inside; while, the Vitamin E nourishes it.
3. Use an anti-humidity spray. Anti-humidity sprays prevent moisture from entering the hair. It works to seel off the cuticle layer keeping your hair safe from any weather. Here at our salon we like to use Oribe's Anti-humidity spray. Oribe's product was tested in Miami, to see if client's hair could withstand the wicked weather. Needless to say it passed expections with flying colors.
Let us help your hair stay healthy this summer, by coming and seeing us today!