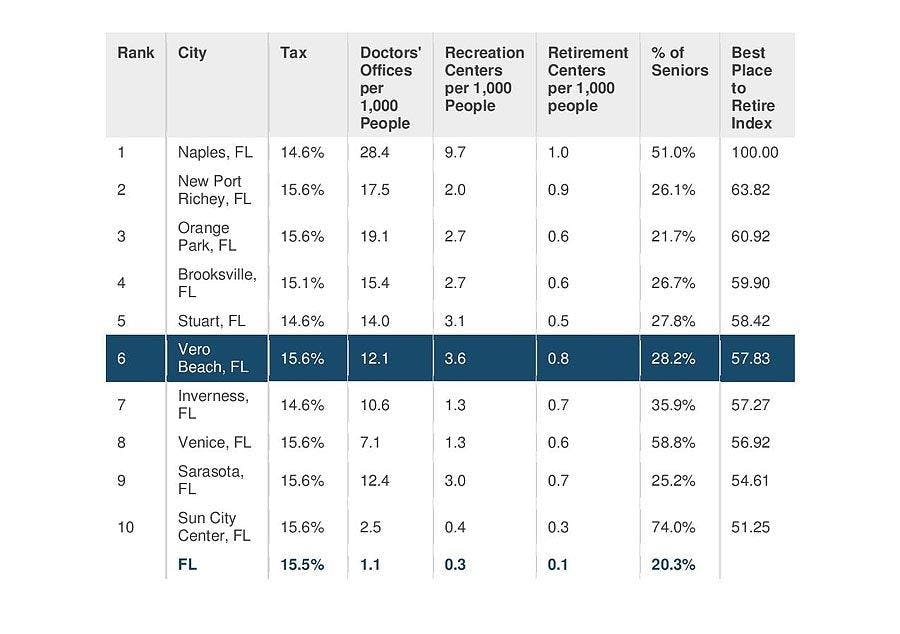 Vero Beach Popping Up On "Best Places To Retire In Florida" Lists Share this page:

by Editor - VeroBeach.com | Real Estate
Known more for understated wealth and a cultured lifestyle rather than a retirement haven, the small seaside hamlet of Vero Beach, Florida is suddenly showing up on lists of top places to retire in Florida.
Last month, US News & World Report ranked Vero Beach number three of "8 Places to Retire in Florida" Data examined were indicators of home values, unemployment and poverty rates.
At the same time, SmartAsset, ranked Vero Beach among the "10 Best Places To Retire In Florida." Their study considered taxes (both income and sales), number of Doctor's offices and recreation/retirement centers per 1000 people.
The SmartAsset study had Naples, Florida in the number one spot with 28.4 Doctor's Offices and highest recreation/retirement centers per 1000 people.
On the flip side, Vero Beach had 12.1 Doctor's Offices per 1000 people and fewer recreation/retirement centers than Naples. But the percentage of seniors in Vero Beach was nearly half – 28% Vero Beach & 51% Naples – indicating that Vero Beach is a more age-diverse community.
SmartAsset has free, proprietary tools they've developed to help you look at retirement, taxes and income planning.
NOTE: VeroBeach.com has no affiliation, and receives no compensation, from any company mentioned in this article. The Real Estate Editor of VeroBeach.com is a member of the National Association of Real Estate Editors (NAREE) and reports independently.
---
Share this page:

---
TOPICS
RECENT POSTS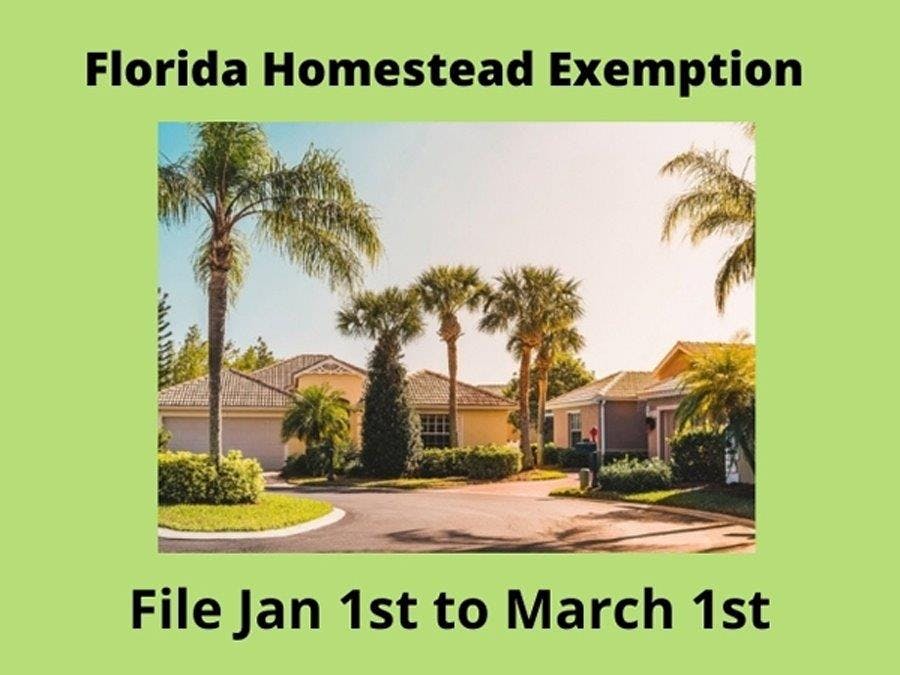 HOMESTEAD EXEMPTION = An Awesome Property Tax Break for Florida Homeowners
Florida residents can receive up to $50,000 property tax exemption on their Florida home by filing for Homestead Exemption. The filing period is January 1 to March 1.

To qualify, the home must be your primary residence and you must have owned the property on January 1st. Once granted, Homestead Exemption automatically renews.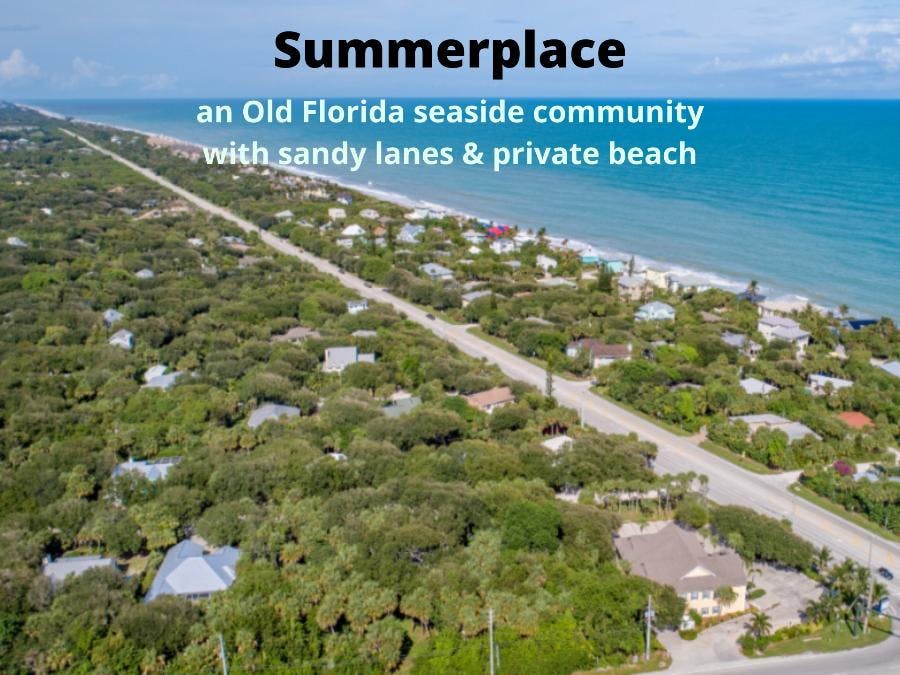 Summerplace, an Old Florida seaside community in Vero Beach, Florida Established 1961
History of Summerplace, an eclectic seaside community developed by Anthony Drexel Duke. All properties have deeded access to the private Summerplace beach on the north barrier island in Vero Beach, Florida. See homes and homesites available for purchase.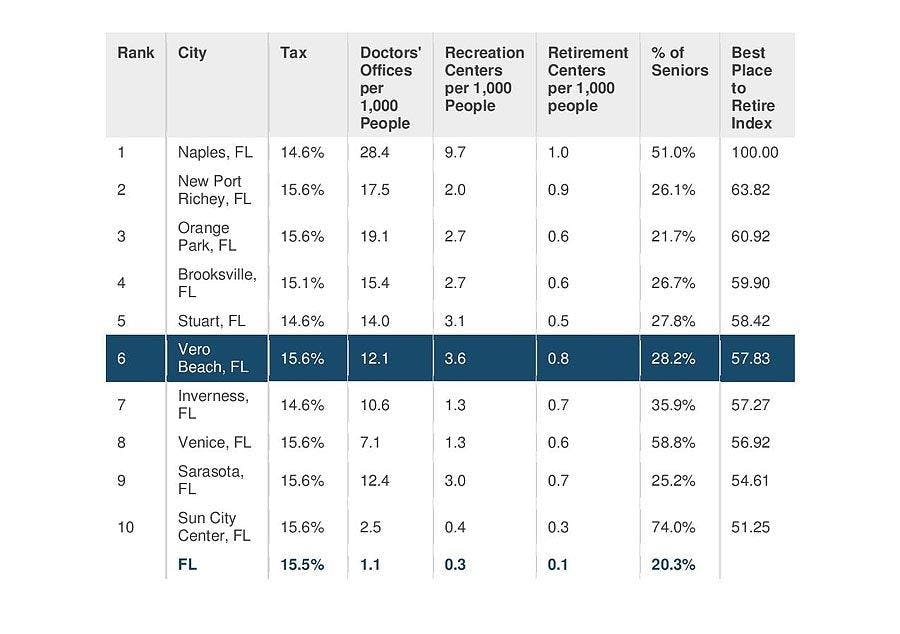 Vero Beach Popping Up On "Best Places To Retire In Florida" Lists
See how Vero Beach compares to other Florida cities when it comes to retirement.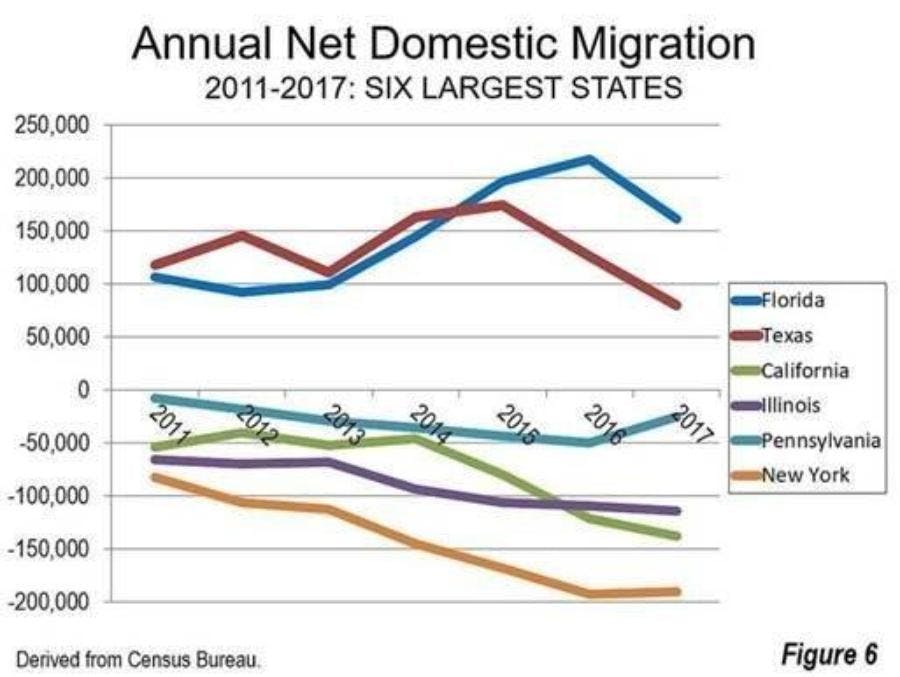 Florida Most Popular Destination in the Nation for Relocating Homebuyers
No state income tax, low cost of living, warm weather, tons of beaches and relaxed lifestyle continue to be the draw.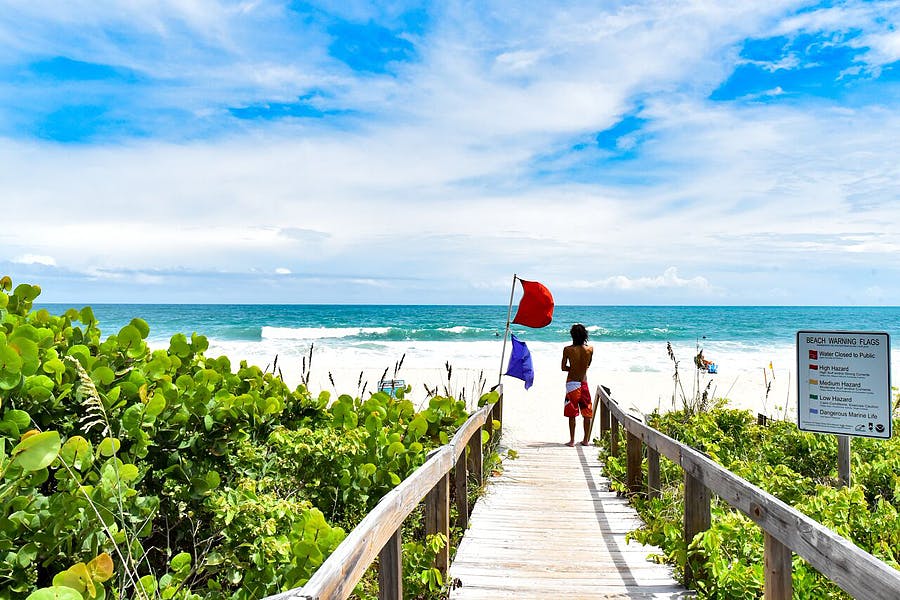 Coastal Living Magazine Names Vero Beach, FL as One Of "Top 10 Happiest Seaside Towns in America"
Described as the "Carmel of the Atlantic", Vero Beach happily took the 4th spot in this years assessment of more than 300 seaside towns.
---
View Previous Posts