Chiropractors
Find top chiropractors in Vero Beach here.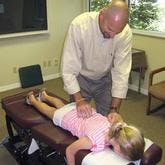 Parris Family Chiropractic
2601 20th St, Suite A, Vero Beach, FL 32960
ph:
(772) 299-4649
Dr. Parris is the only doctor in the area specifically trained in the Pettibon technique. The Pettibon technique is a highly advanced spinal correction technique. It is a system in which x-ray results are the standard. Learn more about the Pettibon technique by clicking on the 'More Info' link above.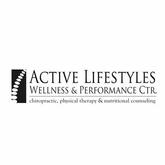 Active Lifestyles Wellness and Performance Center
1715 37th Place, Third Floor, Vero Beach, FL 32960
ph:
(772) 978-7379
Unique private practice offering private room where clients are given undivided attention unlike other physical therapy practices. Moreover, chiropractic, nutritional counseling and massage therapy is also offered in the same facility. We've been in the same location for over 13 years and our best referrals are from other clients that have had successful treatment. Look for some of their testimonials on our website.