Chiropractors
Find top chiropractors in Vero Beach here.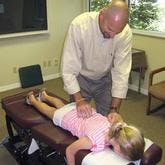 Parris Family Chiropractic
2601 20th St, Suite A, Vero Beach, FL 32960
ph:
(772) 299-4649
Dr. Parris is the only doctor in the area specifically trained in the Pettibon technique. The Pettibon technique is a highly advanced spinal correction technique. It is a system in which x-ray results are the standard. Learn more about the Pettibon technique by clicking on the 'More Info' link above.