Home Health Care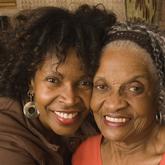 Seniors Helping Seniors Treasure Coast
2186 11th Lane, Vero Beach, FL 32960
ph:
(772) 492-8381
Our goal is to provide seniors with personal care support, friendship, and a partner in your journey. We work with you to find a senior who matches the needs you have, the schedule you want, with a personality you like. Our goal is to help you or your loved one stay happily and comfortably at home for as long as possible. It's like getting a little help from a friend. We care about you with the same love and dedication that I had in caring for my grandma. We provide services on Florida's Treasure Coast including Sebastian, Vero Beach, Ft. Pierce and Port St. Lucie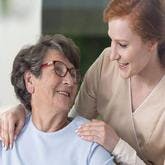 A Moment's Notice Health Care
989 37th Place, Citrus Medical Plaza, Vero Beach, FL 32960
ph:
(772) 978-9092
A Moment's Notice Health Care provides care to the elderly, ill and homebound on an hourly basis and families can have peace of mind knowing their loved ones will receive daily care while enjoying the privacy and independence of their own home. They also provide live-in service for those patients who are able to sleep through the night and desire the feeling of security that comes from the services of a full-time, live-in companion.