Dog Training & Parks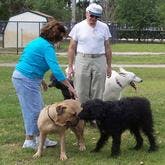 Dogs For Life, Inc.
1230 16th Avenue, Vero Beach, FL 32960
ph:
(772) 567-8969
Dogs For Life specializes in training Hearing Dogs, Mobility Assistance Dogs and Service Dogs for veterans & non-veterans to assist with daily challenges, as well as the effects of Post-Traumatic Stress. Dogs for Life also operates a Dog Park at 12th Street and 16th Avenue that provides a clean and safe environment for dogs to exercise and socialize. Annual membership is $100 for dogs that are inoculated, neutered and social.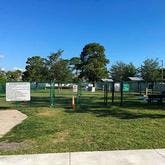 Sebastian Bark Park
245 Keen Ter, Sebastian, FL 32958
ph:
(772) 228-7054
At this 7 ½ acre facility you'll find all you need to keep your dog entertained and exercised. With watering facilities, sally-port entries and a small and large dog section, the park is complete with shade and picnic areas for owners. Park features separate small and large dog areas, handicap parking, drinking fountain, pond, benches, covered picnic tables, as well as a walking trail around the lake. Park is free and open to the public daily from sunrise to sunset.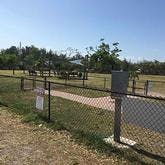 Vero Beach Dog Park
3449 Indian River East, Vero Beach, FL 32963
This wonderful piece of green space was developed and is maintained by community volunteers and is free of charge for anyone to visit. Park includes separate small and large dog areas, doggie drinking fountains, shaded seating area, and plenty of wide open space for your dog to enjoy. So bring your best friend and enjoy the many benefits and events that this wonderful dog friendly park has to offer.