Pressure Cleaning & Property Maintenance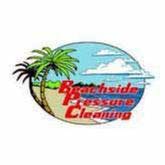 Beachside Pressure Cleaning
, Vero Beach, FL
ph:
(772) 559-5251
Beachside Pressure Cleaning is a family owned and operated business offering a wide variety of chemical and non-chemical cleaning services that are gentle and safe. Free estimates for concrete and driveway scrubbing, hard water stain removal, re-sand and seal brick pavers for commercial and residential properties. Beachside Pressure Cleaning is licensed and insured.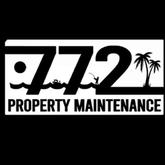 772 Property Maintenance
, Vero Beach, FL
ph:
(772) 713-9561
PRESSURE WASHING
YARD CLEAN UP
TREE TRIMMING
SMALL TREE, SHRUB, DEBRIS
JUNK REMOVAL
MULCHING
Trust 772 Property Maintenance to get the job done right! From professionally pressure washing your house or driveway to removing an old shed, fence, or yard debris, we will make sure you are proud of your property. We also offer cleanups before and after a storm so you can be prepared for whatever comes your way.