Physical Therapy & Rehabilitation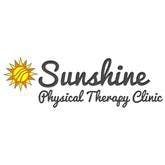 Sunshine Physical Therapy Clinic
1705 17th Ave, Vero Beach, FL 32960
ph:
(772) 562-6877
Sunshine Physical Therapy Clinic is non-profit, independent outpatient rehabilitation, governed by an all volunteer board of directors, providing services to the residents of the Treasure Coast since 1953. They are dedicated to proving personalized care to improve function and health though Physical, Occupational and Massage Therapies; Personal Fitness programs; Pilate's Classes; and Community Education. Their goal is to enhance the quality of life, and offer professional services by a friendly, caring and well qualified team.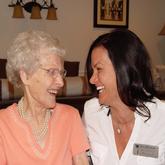 Grace Rehabilitation Center of Vero Beach
2180 10th Ave., Vero Beach, FL 32960
ph:
(772) 567-5166
Let Our Family Take Care of Your Family. Specializing in short term rehabilitation service that get you back to your prior level; Physical - Occupational and Speech Therapy, Skilled Nursing Care, Congestive Heart Failure Management, Stroke Recovery, Infectious Disease, Long Term Care, Respite Care, Private Suites available. Grace Rehabilitation is a 5 STAR Rated Medicare.gov Nursing Home Compare (1/2018) and was Named Best Nursing Home 2017 - 2018 US News & World Report as well as 2014 and 2015 "Graceful Living Award" Recipient. "SERVING YOU FROM OUR HEART" License # SNF-148696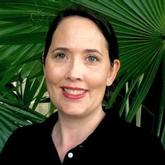 Compass Therapeutic
1965 42nd Ave., Suite 2, Vero Beach, FL 32960
ph:
(772) 999-3129
Compass Therapeutic provides Physical Therapy, Occupational Therapy and Speech Therapy in a outpatient setting. Compass Therapeutic INC. is a participating provider for Medicare and considered in network for most major insurance companies. Therapist provide one on one treatments in a caring and friendly facility.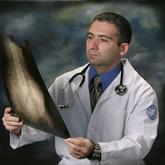 Sports Spine & Pain Medicine: Igor Khromov MD
2096 38th Ave., Vero Beach, FL 32960
ph:
772) 978-9997
We have provided Pain Management, Sports Medicine, and Physical Medicine & Rehabilitation services to the Vero Beach, Florida area since 2002. We successfully treat Back Pain, Neck Pain, Knee Pain, Shoulder Pain, Ankle Pain, Joint Pain, Arthritis, Carpal Tunnel Syndrome, and Radiculopathies such as Sciatica.