Cardiology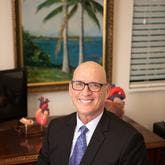 Baker Cardiology
1255 37th Street, Suite D, Vero Beach, FL 32960
ph:
(772) 774-7300
Baker Cardiology is a personalized concierge approach to heart health, nutrition, and wellness. Our model allows patients to access exceptional heart care in an easy, relaxed, and timely manner. It is like having a cardiologist with you at all times. Click on the 'More Info' link to learn more.
Premier Cardiology of Vero Beach
787 37th Street, Suite E250, Vero Beach, FL 32960
ph:
(772) 494-0794
Welcome to Premier Cardiology, where Dr. Vik Gongidi is introducing a new era in Cardiac Excellence.. With our unique approach, you'll experience unhurried, extended office visits that prioritize your well-being. Dr. Gongidi's commitment to staying at the forefront of medical research means you receive the most advanced, evidence-based care. We're not just treating diseases; we're preventing them. Your journey to lasting heart health begins at Premier Cardiology. Now accepting new patients.